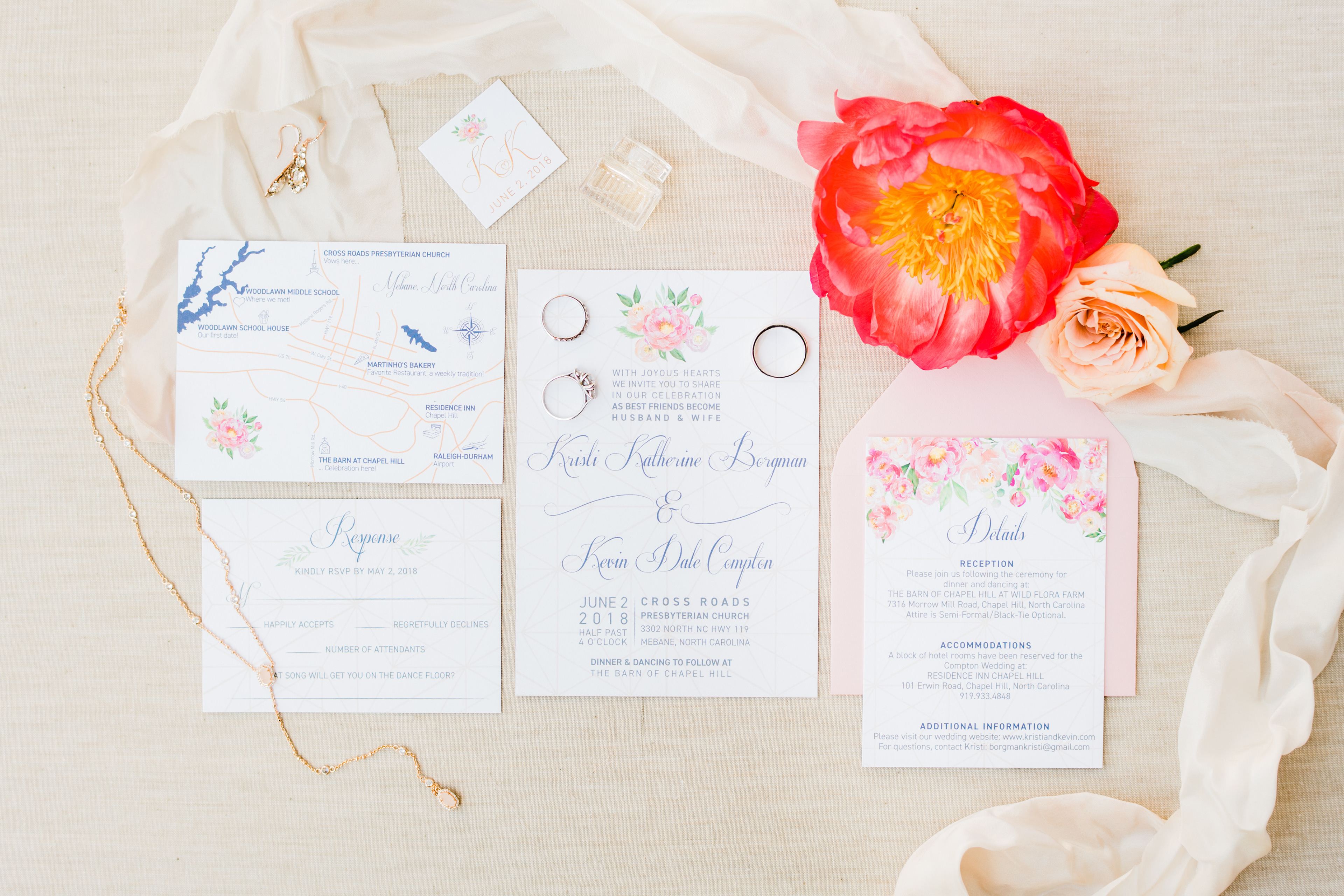 Atwater Graphics Studio is proud to offer our wedding studio where we provide the one-on-one attention that each wedding deserves—regardless of the budget! In this digital era, a beautifully crafted wedding invitation is an item that your guests will remember for years to come. It provides the first glimpse into the big day and the style of your wedding. While knowing the importance of the invitation, we won't forget the importance of your budget (and saving for other fun things like your dream dress or venue!). 
We offer à la carte services to full-service packages to fit your needs. If you want someone to handle it all including design, print, and assembly, then we've got it covered. If you're looking to save money on your project, we can provide assistance to still make sure your invitations look perfect for your event. If you're considering a DIY route, be sure to see our 
Etsy Shop
. 
how does the invitation process work?




Still don't see what you're looking for or have questions? Learn more about us from other couples with the social links below, or contact us through the invitation quote form to get an idea of what pricing looks like for your dream invitation!