The anatomy of a wedding invitation
Formal Traditions meet Modern Day Realities
Learn more about the various "rules" (we don't like rules, so let's just say "suggestions") for how to word your invitation from including children free invitation wording to when to spell out a number and more.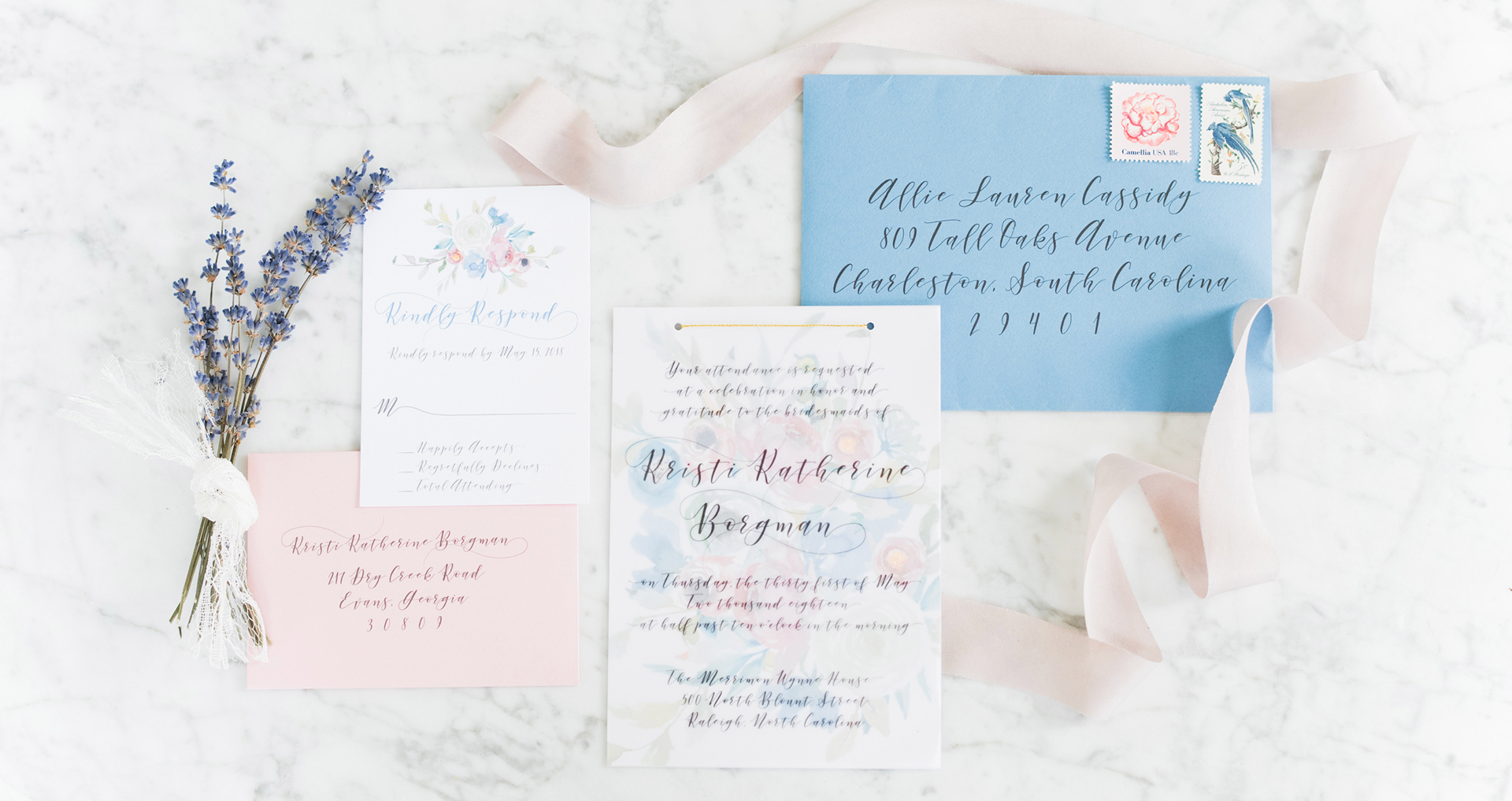 invitation addressing + mailing
Answers to Addressing and Mailing your Wedding Invitations
Step one, address your invitations. Step two, mail your invitations. Sounds easy, right?! Try again. How do you address your cousin who's pronouns are they/them? How much postage do you need? Do you just put your invitations in the mailbox and assume they'll arrive pristine and beautiful?
Explore Common Day of Wedding Signage and Paper Goods
Check out this post to decide if you need place cards or just a seating chart, menu cards or a sign, if you should budget for programs, what kind of seating chart you should consider and beyond.