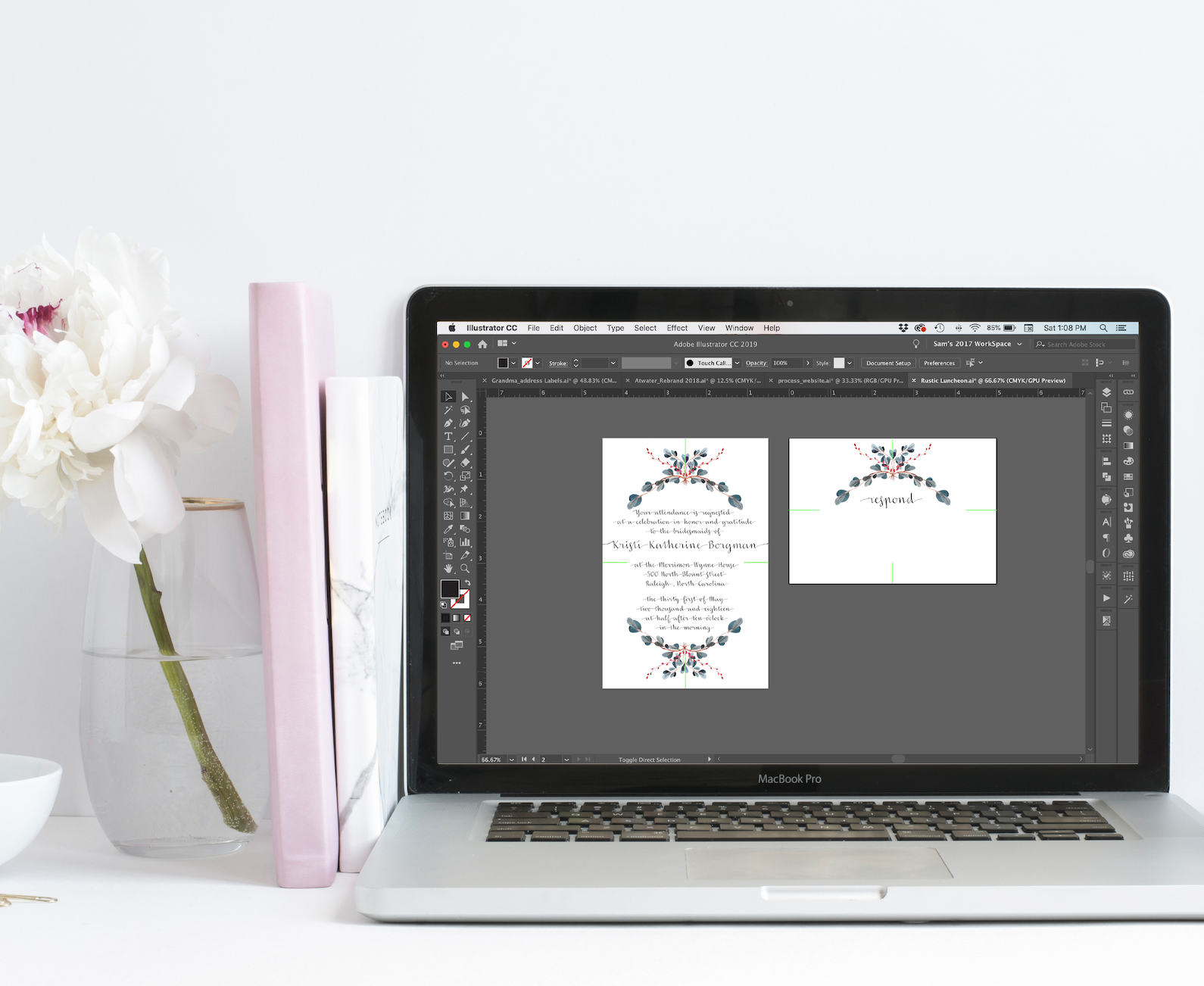 atwater graphics studio  |  

FROM stationery to signs
Atwater Graphics Studio is a woman-owned graphic design and print studio based in sunny Charleston, South Carolina. Our work ranges from graphic design for other small businesses, collaborating with other designers and printers on projects, to custom stationery and invitations.
Our background started back in 2002 when the founder, Samantha started her study of graphic design. After high school days in art class and working as the assistant editor of her yearbook staff, she went on to study Graphic Communications. She graduated cum laude from Clemson University with a Bachelor of Science. Her minor was in Communications with a concentration in Advertisement. During college she completed three internships ranging from a focus on screen printing in Indianapolis, to color management at Southern Graphic Systems in Atlanta, and finally a dye sublimation internship that brought her to Charleston. Since college, she continued her study of graphic design and printing from work with small family owned printing companies to commercial sign shops.
With over 15 years of experience, we know how to plan for the unexpected, offer budget conscious plans, and eco friendly choices for a successful project. Whether you're looking for wedding invitations, ready to create your first logo, give your old logo a face lift, or another designer bogged down needing an extra set of hands– Samantha and her network of printers and designers are ready to jump in and make your project a reality for everything from stationery to signs.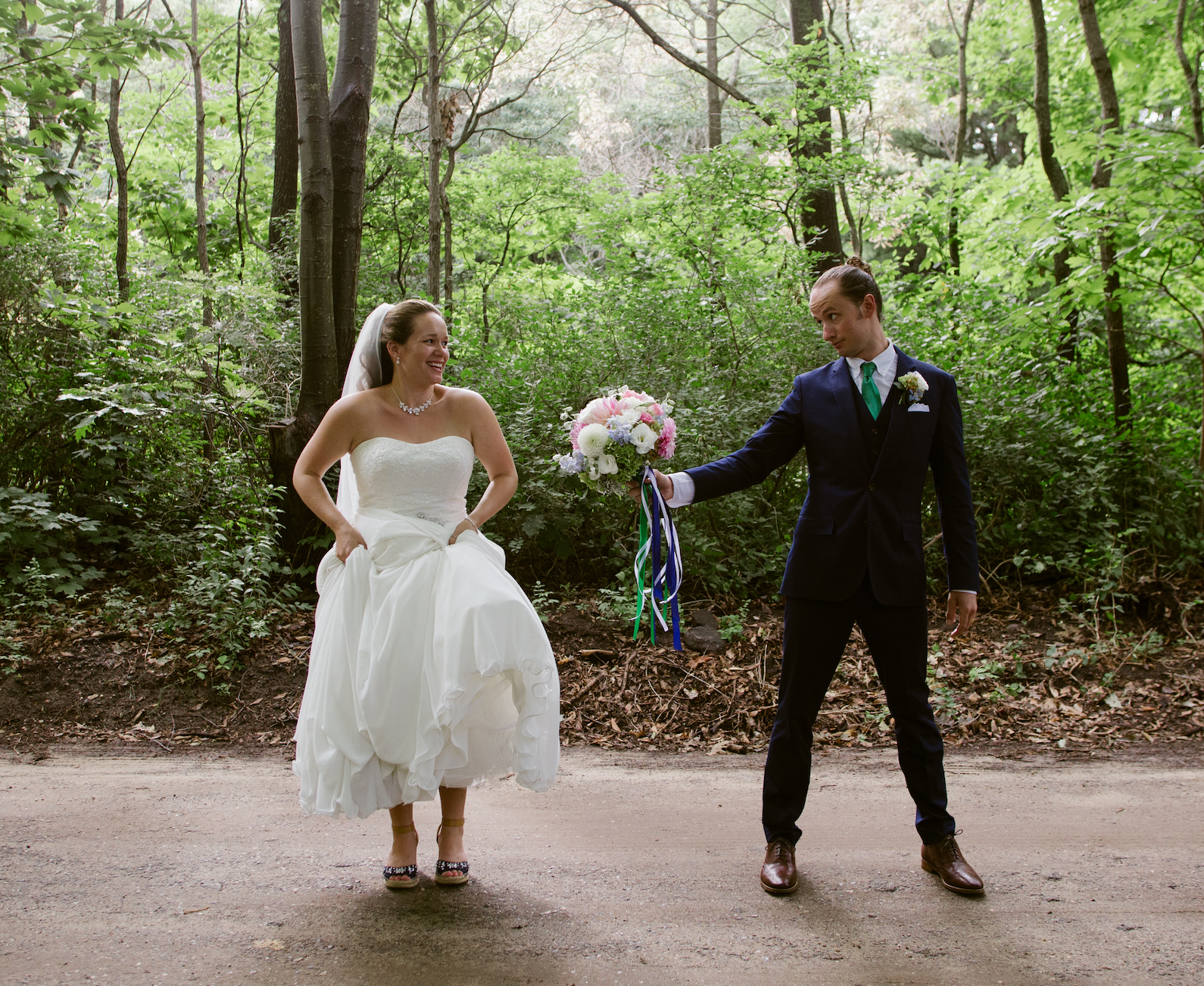 samantha atwater (she/her)  |  

GRAPHIC designer
My husband would tell you work is my hobby. That's not entirely true. I also love indulging in mimosas with brunch on a hot, humid Charleston day, being on the beach, kayaking, traveling, or relaxing basically alone on my back porch under oak trees with my senior fur kids Bali, Bellea, and Sake. 
Still, what my husband says isn't entirely untrue. My work 
is
 also a huge hobby. I knew I wanted to be an entrepreneur as a child. I didn't know what that meant at the time, but I knew I wanted to pave my own path. When I discovered my love of painting, it became a part of my life that I'd never forget by setting the stage for what the future held.
As college came to an end, my internships and post college jobs began to remind me of what I already knew: I need to do things on my own. Within 3 years of graduating college, my next steps were to start the emotional journey of becoming an entrepreneur. Today, I can't picture my life any other way– except I should make more time to paint and embrace the amazing outdoors in Charleston. But, I get caught up drooling over delicate paper, elegant fonts, modern designs, and crisp prints that pop with color. 
We strive to treat our clients equally to ensure all of our clients receive one-on-one attention with high quality products and services with honest, fair pricing. We want all of our clients to feel welcome and valid. From business cards to wedding stationery– your project and end goal is important to us. We love what we do and we want you to see that passion in our work. 
In pursuit of this mission, we do not discriminate based on age, race, disability, religion, gender identity, or sexual orientation. As a part of this mission the owner, Samantha has become a Certified Inclusivity Professional through Equally Wed Pro's LGBTQ+ Inclusive Certification Course. This means she's taken the time to understand the complexities that many LGBTQ+ clients face while navigating the wedding planning process. We welcome you to work with us while knowing you can speak freely without fear of judgement in a safe space for all humans to love and live openly.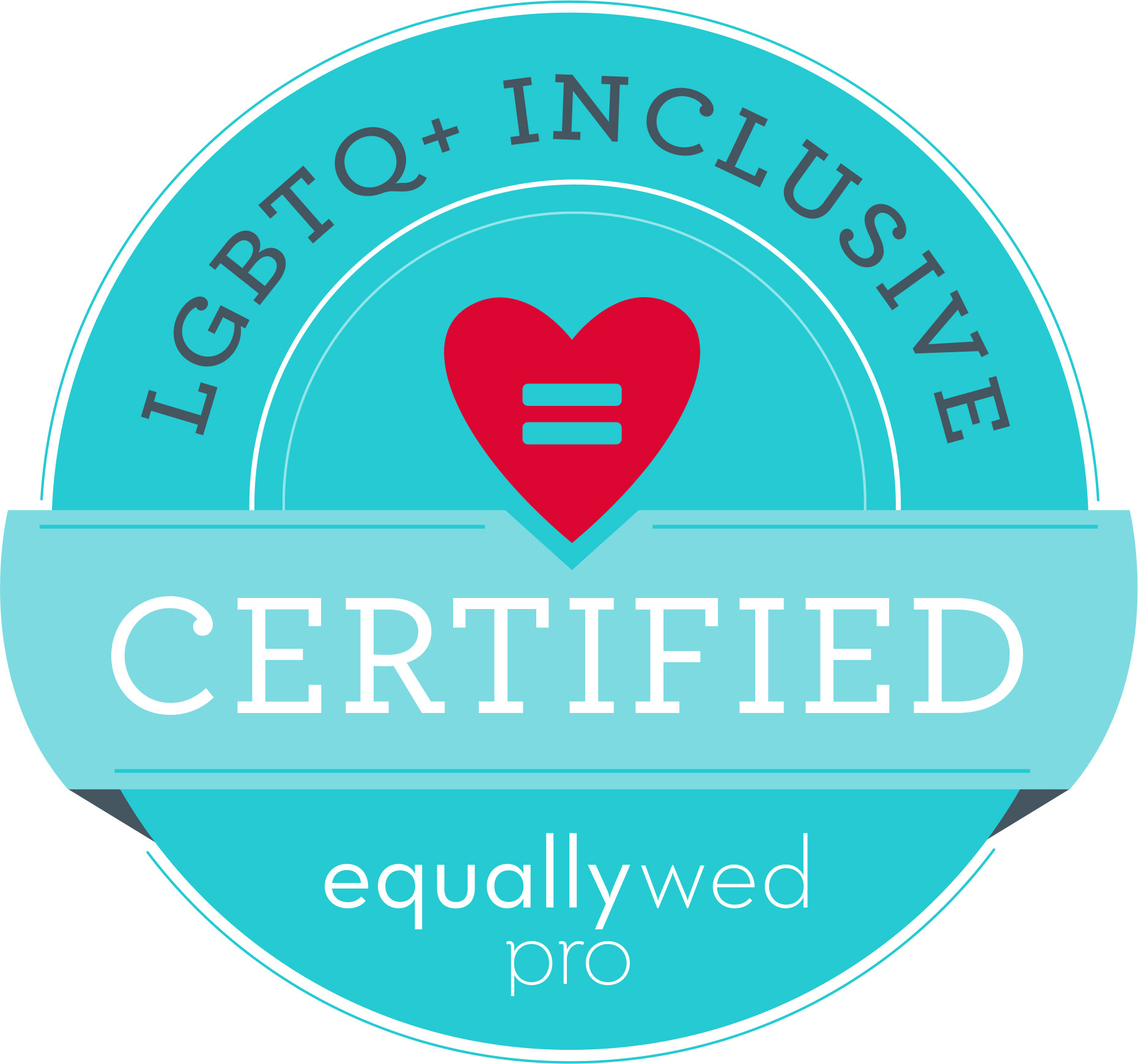 our story from the beginning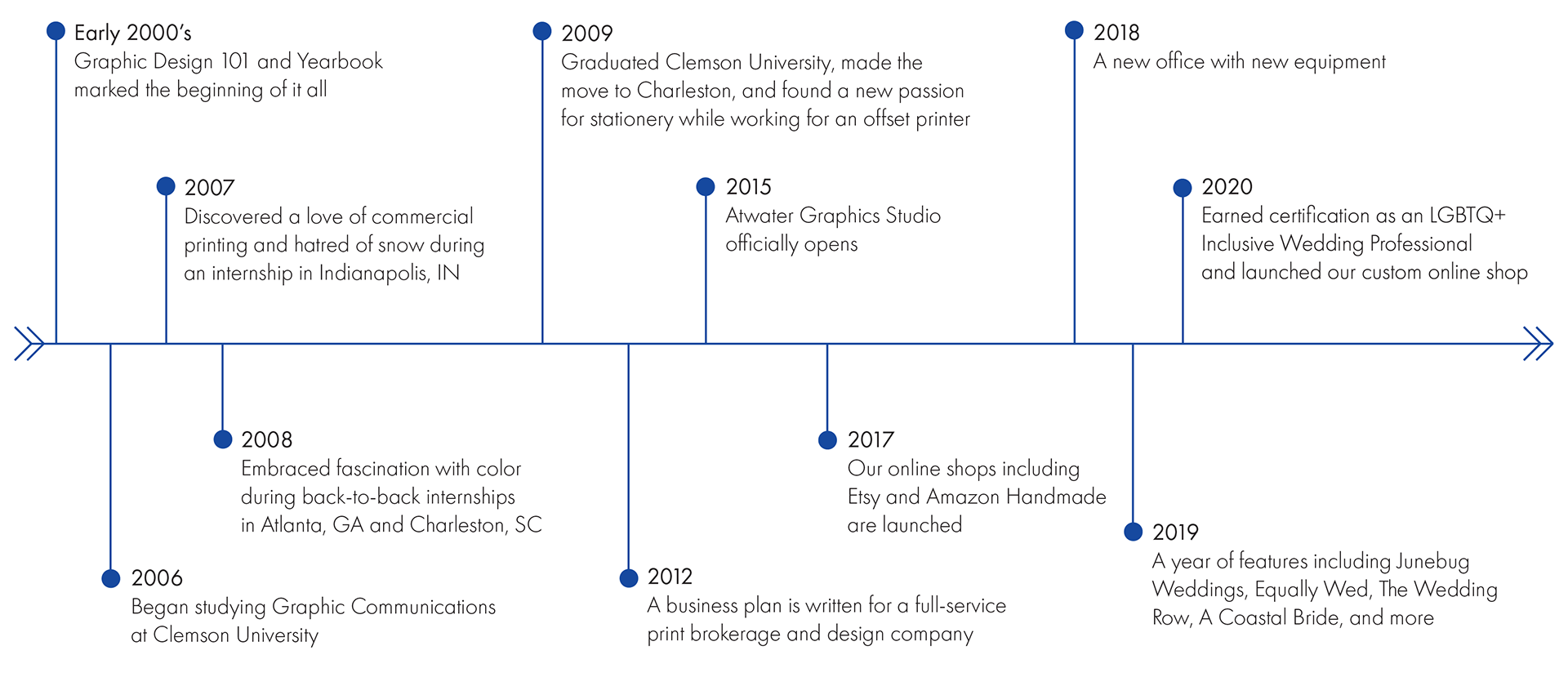 A few of our features + publications